Harold J. Winger | Monticello Herald Journal | newsbug.data – Newsbug.data
Harold John Winger, 92, Monticello (formerly of Wolcott), passed away at 3:38 p.m. CST Monday, Feb. 15, 2021, at the Franciscan Health Rensselaer.
He was born Jan. 9, 1929, in Rensselaer, to the late Robert and Bethel Mae (Allen) Winger. On Feb. 3, 1991, in Florida, he married Diana Golz; she survives.
Harold had lived in the Monticello area for the last two years, coming from Wolcott. He had owned and operated the former City Service and Oil of Wolcott for several years, and also owned and operated CFS Fertilizer of Wolcott up until he retired. After retirement, Harold and his wife, Diana, enjoyed traveling.
Harold enjoyed woodworking and playing cards with his friends at the old Country Inn of Wolcott.
Surviving are wife Diana Winger, Monticello (formerly of Wolcott); three children: Pam Burns, Lafayette, Sandra (Jeff) Higginbotham, Washington state, and Robert "Bob" Winger, Florida; three step-children: Ron (Dorothy) Golz, Dallas, Texas, Lori Keene, Westmont, Ill., and Nick (Kris) Golz, Wolcott; six grandchildren: Ryan Cain, Hollie (Phil) Curry, Chris (Lindsey) Burns, Chard Burns, JB Winger and David Gilmore; eight step-grandchildren: Chris (Colleen) Golz, Ashley Snyder, Mike (Christian) Wright, Cody Wright, Nicholas Keene, Jasmin, Deanna and Jayden Golz; five great-grandchildren; six step-great grandchildren; and best buddy Keaton.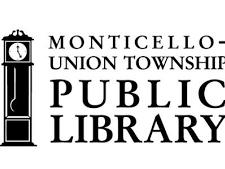 Harold was preceded in death by his parents Robert and Bethel Mae (Allen) Winger; four brothers: Richard L., Al, Harry and Cliff Winger; and sister Geneva Isbell.
A graveside celebration of life service will be 3 p.m. Saturday, Feb. 27, at Wolcott Cemetery, with his brother Roger Winger officiating.
In lieu of flowers, memorial donations may be given to the White County 4-H Princeton Ag Club of Wolcott. Envelopes can be mailed to Miller-Roscka Funeral Home, 6368 E. US 24, Monticello, IN 47960.
Miller-Roscka Funeral Home is honored to be assisting the family.