Hollywood has the taking pictures of "Slasher" movies in its sights in Monticello – Newsbug.data
MONTICELLO – Hollywood is targeting the Monticello area as the location for a Camp Slasher horror film later this year.
The film, titled "Tin Roof", features actor / writer Rob Mello ("Happy Death Day") and producer / director / actress Rebecca Rinehart ("CarousHELL the 2nd"). It is described by Mello as "a brand new slasher film that brings fear back into the woods".
The film will be Rinehart's second directorial work, while it will be Mello's first full-length screenplay. The two had previously teamed up to develop a film called "The Embalmers," which is currently in post-production.
The film will feature genre icon Helene Udy ("My Bloody Valentine") along with Rae Hunt ("Curse of the Nun"), Kevin Roach ("The Bad Man"), Jimmy Dempster ("King & # 39; s Gambit") and Mike R. play. Tinker ("The Lost Footage"), Amanda Winston ("Evil Lurks"), Leanne Johnson ("Idle Girl") and AJ Laird ("Pizzodyssey").
"I'm really excited to not only be working with this extremely talented cast, but the crew we are putting together is first class," said Mello.
The film crew consists of special effects master Joe Castro ("Terror Toons"), who will create what Mello calls "some of the most brutal kill scenes ever seen in film".
Laura Duval Romaguera, who holds an MBA in Film Production from the University of New Orleans, will serve as the photography director.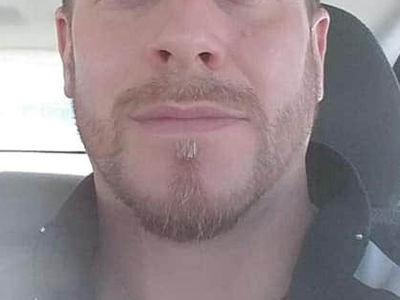 For those who may not know him, Mello is best known for his role as John Tombs (aka Babyface-Killer) on Happy Death Day 2017 and Happy Death Day 2U in 2019. His first major role was as Crazy Ted "Cole in the 2014 version of Nicholas Sparks" The Best of Me.
He was also seen in the television series "Fear the Walking Dead" as "Thin Survivor" and in the remake of "The Magnificent Seven" (Denzel Washington, Chris Pratt, Ethan Hawke) from the year 2016 as mine paymaster.
Mello said that unlike camp horror films like "Friday the 13th" and "Sleepaway Camp", this film doesn't have scantily clad teenagers walking around in the woods.
"The adults in the film are trying to save a beloved summer camp that is threatened with closure due to a number of unfortunate events recently," he said.
Rinehart said she wanted to make a film about a camp slasher, a sub-genre, "that's my real passion".
"Rob was keen to write the script that included aspects of the movies I love like Friday the 13th and Sleepaway Camp," "she said. "Our protagonists, however, are complex, relatable middle-aged people as opposed to the one-dimensional teenage caricatures that have appeared in so many modern slasher films."
The film will be shot this fall with the intention of a release in spring 2022. Mello said he and Rinehart are planning a trip to Monticello to check out scene locations.