Monon Civic Preservation Society minutes | Monticello Herald Journal | newsbug.data – Newsbug.data
Several members and friends of MCPS met at 10 a.m. Jan. 4, 2021 to "un-decorate" the Civic Center prior to the business meeting.
Due to COVID-19 restrictions on the use of the Civic Center, the large tree and many other decorations had not been set up in December.
President Dick Stimmel called the regular meeting of MCPS to order at 10:17 a.m. by leading the Pledge of Allegiance.
Jim Davis moved to accept the minutes of the December meeting. Debbie Vandervort seconded. Motion carried.
Treasurer Devon Querry distributed the financial report. Querry reported a positive response to the society's year-end letter. MCPS members have been very supportive. This was extremely helpful due to the society's regular fundraising activities being cancelled because of the pandemic. The year-end donations and grants should cover the balance due on the new doors to the theater lobby. Several more seats have been purchased also. These funds are in a separate account. The CD that was purchased with theater seat funds is coming due. Treasurer Querry was directed to investigate current CD rates and determine how best to invest the funds.
Candy Melton notified the society that she is withdrawing her request to open a store in a theater storefront.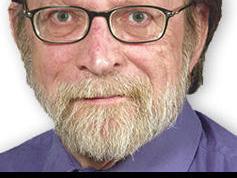 A note of sympathy was sent from the society to the family of Dorothy Reinholt. Dorothy was a charter member of MCPS and had been very active in the society.
The society's annual meeting is usually held in April. It was decided to not set a date for the meeting until the COVID-19 situation is under control.
Jim Davis and Dick Stimmel gave a theater report. A local contractor, Rameriz Construction, was hired to do the interior demolition in preparation for electrical and HVAC installation. The company did an excellent job. Using a local contractor provided a considerable savings to the project budget. The general contractor is scheduled to meet with the committee this week. The committee will ask him to have other local businesses bid on the different aspects of the project. Another question was raised about whether solar panels on the south side of the roof would be practical.
The next meeting is Monday, Feb. 1 at 11 a.m.
Jim Davis moved for adjournment at 11:02 a.m. Devon Querry seconded. Meeting adjourned.
Attendance: Dick Stimmel, Jim Davis, Julie Gutwein, Devon Querry, Debbie Vandervort, Candy Melton, Karilyn Brown, Verna Stimmel, Connie Linback Anna Hufford